¡Viva España! ¡Viva Packnatur®!
The majority of fruits, citrus fruit and vegetables sold in European supermarket chains is grown and packed in Spain. Thanks to Tecny Media more of these will be packed in PACKNATUR® cellulose tube netting from VPZ Verpackungszentrum in the future.
Tecny Media in Murcia is our partner with a strong network of fruit and vegetable packers all over Spain and with a high competence when it comes to sustainable packaging solutions. Tecny Media Trading S.C. is a modern company situated in Cieza, Murcia. They advise and supply fruit and vegetable packers all over Spain with packaging and logistical solutions. Tecny Media has gathered a wide experience in the packaging sector over the years and specializes in the supply of 100% recyclable materials with a growing range of compostable and bio-degradable products. Tecny Media additionally offers services in research, innovation, process analysis, technical services, resource optimization, profitability analysis, cost saving potentials, CO2-footprint reduction, environmental consciousness and alternative materials.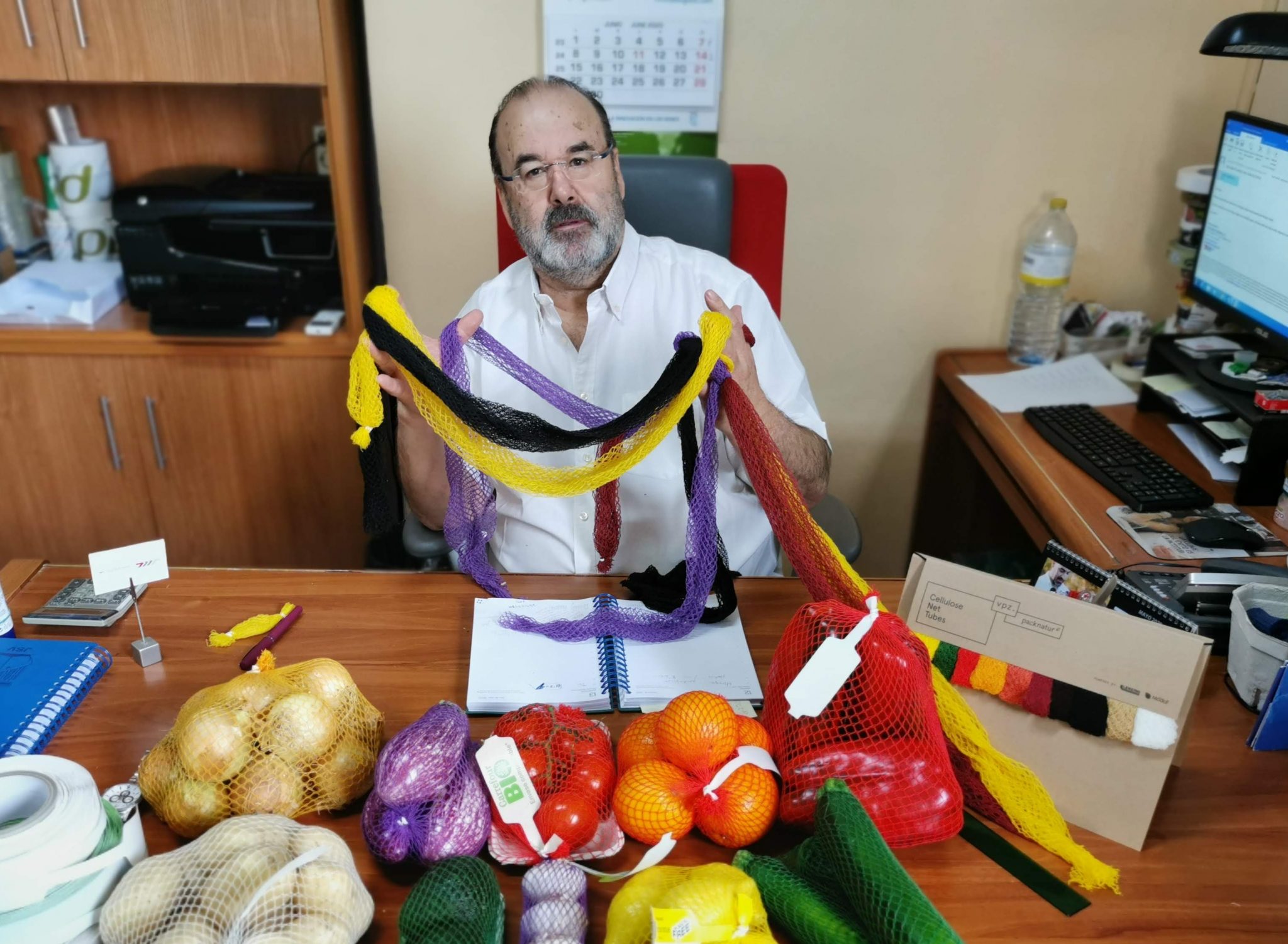 We asked Diego Moreno, CEO of Tecny Media, for a short feedback.:
What experience did you make with our netting at the introduction in your market?
"The experience is a positive one. We are combining technical work with a sales approach based on the expectations that Packnatur® generates, facing the growing demand of packaging made of sustainable raw materials."
Did you get feedback from your customers?
"Yes, we are in constant contact with our clients and they have verified that the Packnatur® mesh meets their expectations of a 100% home compostable packaging."
Does it support your marketing?
"The sales curve shows us that it does. Four years ago we started the project with Packnatur® and the growing sales volume demonstrates and confirms our commitment to this project."
In your opinion, does it keep the product fresher for longer?
"In our opinion it is obvious and it has been demonstrated that being made of a natural fiber, the humidity and hydration level of the packaged product is higher than with a mesh based on plastic material. With this in mind, it undoubtedly prolongs life in the sales line."
Photo: Tecny Media