Marley Spoon delivers recipes and fresh ingredients to people's homes
Along for the ride: our Packnatur® Pick Pack
Good news for all the home chefs out there! Marley Spoon is partnering up with Packnatur to supply their customers in Dutch and German-speaking countries with a sustainable option to keep their fresh ingredients from their mealkits in order. The Packnatur® Pick Pack net bag made from food-safe and FSC® certified LENZING™ Modal Color fiber is going to be included in some Marley Spoon meal kits customers will receive this year. The Pick Pack is not only great to organize ingredients in the fridge but can also be washed and re-used later. We are delighted to support Marley Spoon in their cause for more sustainability and sustainable packaging.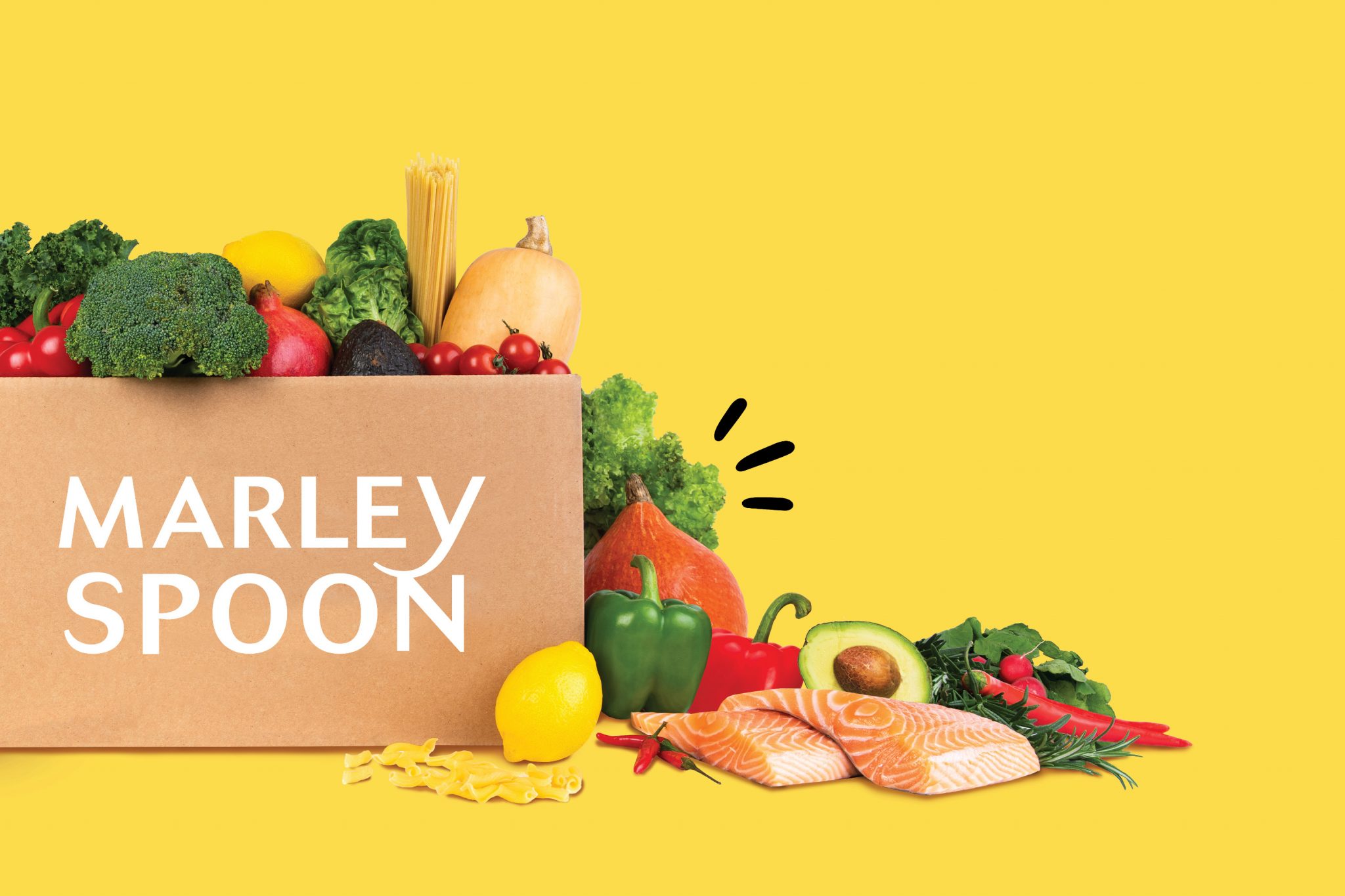 Fabian Siegel, the founder of Marley Spoon, had a brilliant idea in 2014. Delicious recipes created by their own chefs, simple preparation instructions, tailor-made compilation of all the necessary ingredients, regional fresh food, everything ordered online as a package and conveniently delivered to your home. Marley Spoon has had an amazing international growth trajectory, bringing around a million home-cooked meals to the dining tables of European, American and Australian homes every week. Marley Spoon has been a CO2-neutral company across all regions since 2020 and makes a valuable contribution to reducing food waste and creating a new culture of cooking together at home. Marley Spoon has also given some thought to the packaging area and uses reusable solutions wherever possible. We asked Gijs Janssen, EU Brand Project Manager at Marley Spoon, for an interview:
What was the reason for your decision to put the Packnatur® Pick Pack in the Marley Spoon meal kits?
"We wanted to delight our customers with a sustainable gift that would keep our high-quality ingredients fresher for a longer time. Our goal always is to make the lives of our customers easier, healthier, tastier and (very importantly) to reduce food waste."
In what way is the Packnatur® Pick Pack used in your case?
"We are currently adding the Pick Pack to the boxes of those customers who order for the 4th time. Once the customers unpack the box, they can use the Pick Pack to store their ingredients basically for a life time. Our goal was to introduce our customers to more sustainable ways of how to keep ingredients fresher. Our philosophy is that everything we add to our boxes needs to have an additional purpose and should not be a single use product. We are also happy if the Pick Pack helps our customers in their everyday lives to reduce single use plastics. It's great if they can use it for their grocery shopping in brick-and-mortar stores as well!"
How does the look and feel of our bag support your idea? (Freshness, high quality, care in handling food, sustainability, less packaging etc.)
"Sustainability is a key aspect for us. When we found Packnatur® we felt that we are thinking along the same lines about how to create a better world for all of us. The Packnatur® Pick Pack therefore resonates perfectly with our brand positioning. We focus on fresh and premium ingredients as well as new and exciting recipes. It's basically a 1:1 match for what we stand for as a brand."
Did you already receive feedback from your customers? How did they like the Pick Pack?
"Our customers are excited about the quality of the Pick Pack. They say it is handy to use and easy to re-use. The ingredients they put in the bag actually do keep fresher for longer, especially leafy greens. That's not only great for us to hear but it also supports our brand image for fresh ingredients. We first introduced the bag in our Dutch speaking markets and shortly after in the German speaking ones. We can already deduct that the life-time value of customers that receive the Packnatur® Pick Pack as a gift is higher than for the ones that don't."
Photo: Marley Spoon